Supercentenarian at St. Anthony Health & Rehabilitation Celebrates Turning 112 Years Old
Oldest-known living citizen in Minnesota
ANTHONY, Minn. (July 19, 2019) ─ Evelyn Kleine, the oldest-known citizen living in Minnesota, celebrated her 112th birthday on Thurs. July 11. She has been a resident at St. Anthony Health & Rehabilitation, a long-term care and transitional care community, for 8 years. In 2017, Evelyn became a supercentenarian, someone who has lived to or passed their 110th birthday.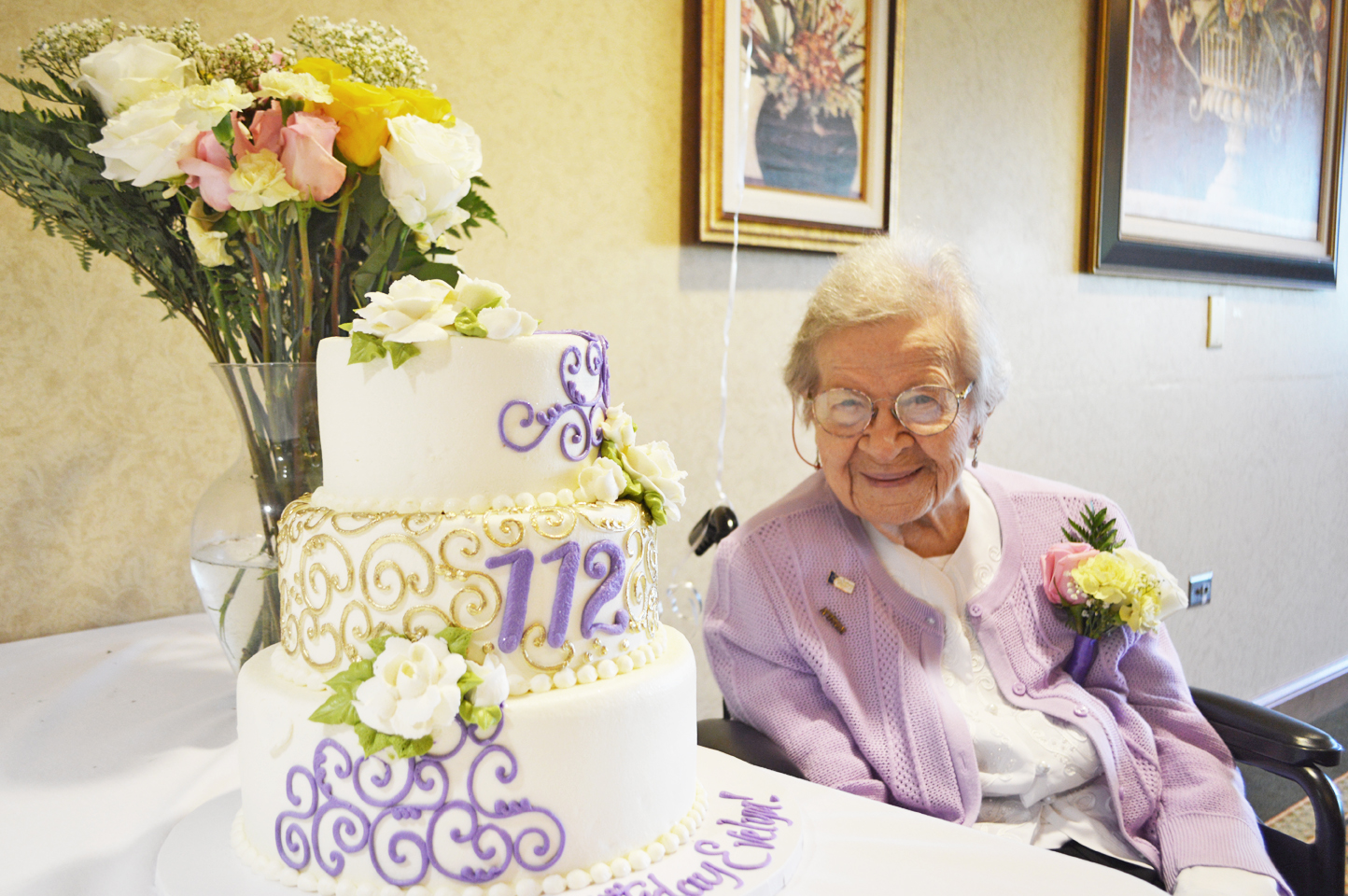 According to Robert D. Young, Director of the Gerontology Research Group, Evelyn is currently the oldest-known living person in Minnesota. In U.S. records, only 1 in 5 million people reach supercentenarian status. When told that she will be 112 Evelyn stated, "Is that what it is? That's kind of old, isn't it?" She then asked if she was the oldest in the building and when told she was the oldest in the state she shook her head and said, "It doesn't seem possible."
Evelyn's milestone birthday was celebrated with family members and residents at Chandler Place, St. Anthony Health & Rehabilitation's neighboring senior living community.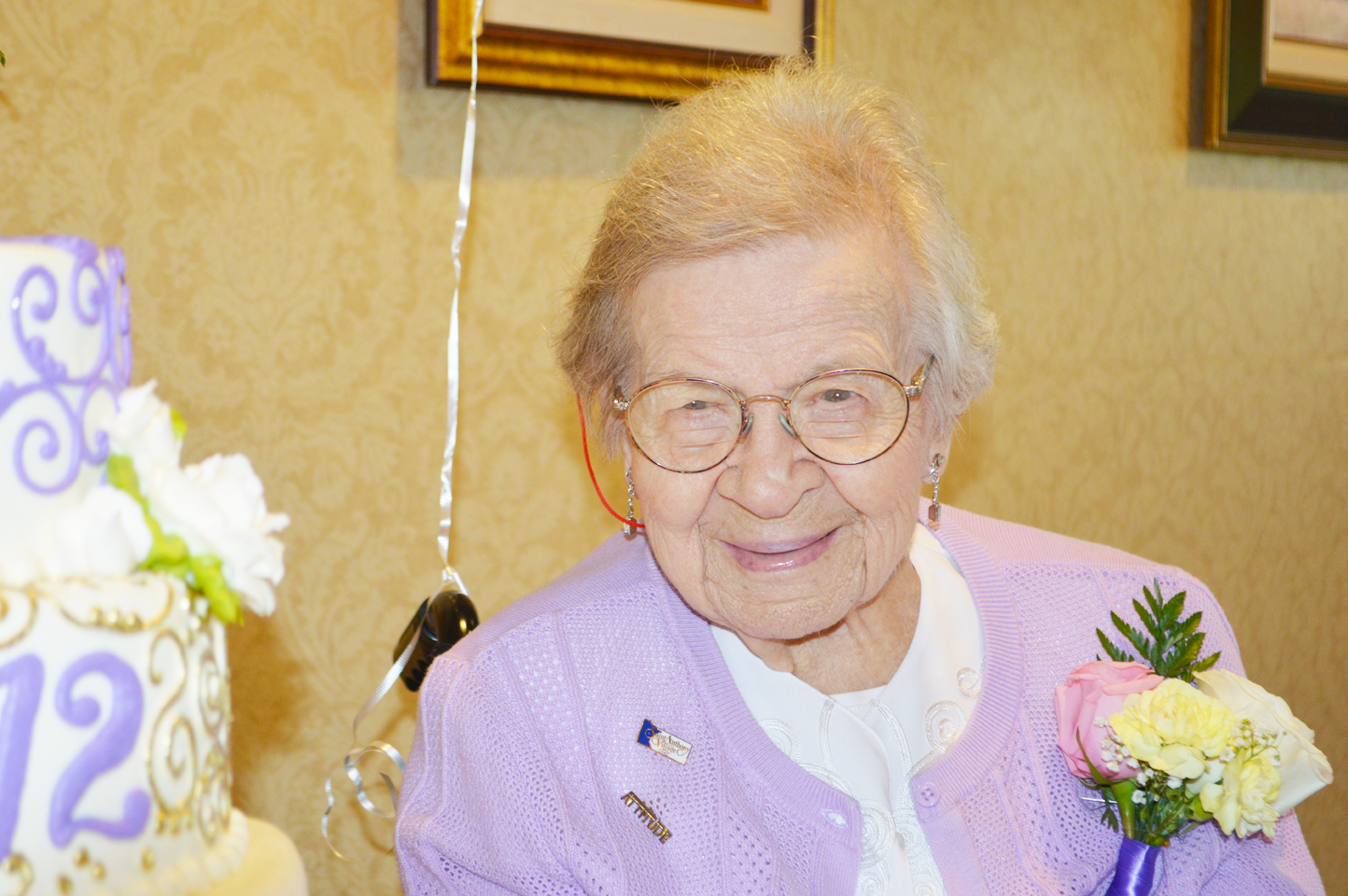 ---